Nestled on the edge of Dartmoor National Park in Devon, UK, Dartmoor Zoo promises a family day out that lets you get up close and personal with big cats, monkeys, wolves and more. Home of the movie, 'We Bought A Zoo', the zoo promises a fun day out for kids so we packed up the car for a day trip, slapped on the suncream and headed off to check it out.
DARTMOOR ZOO
ABOUT DARTMOOR ZOO
Previously known as Dartmoor Wildlife Park, the Mee family purchased it back in 2006. By 2007 it was reopened as Dartmoor Zoo with the Zoo Director, Benjamin Mee documenting their journey, trials and tribulations in a book 'We Bought A Zoo'. A few years later, the book was made into a movie of the same name with Matt Damon and Scarlett Johansson, putting Dartmoor Zoo on the world map.
Dartmoor Zoo (or Dartmoor Zoological Park to use it's full name) resides on the edge of Dartmoor National Park just 15 minutes from Plymouth. It's 33 acres of woodland that houses a range of animals, both exotic and native. The biggest attraction are it's Big Cat collection; one of the largest collections in terms of variety in the South West.
The Zoo is open 364 days of the year (not Christmas Day!), has free parking and an on-site restaurant. Adult tickets start at £12.65, child tickets at £8.95 and free for those aged 3 and under. Family tickets are also available from £38. You can find out opening times, up to date information and learn more about their research by visiting their website.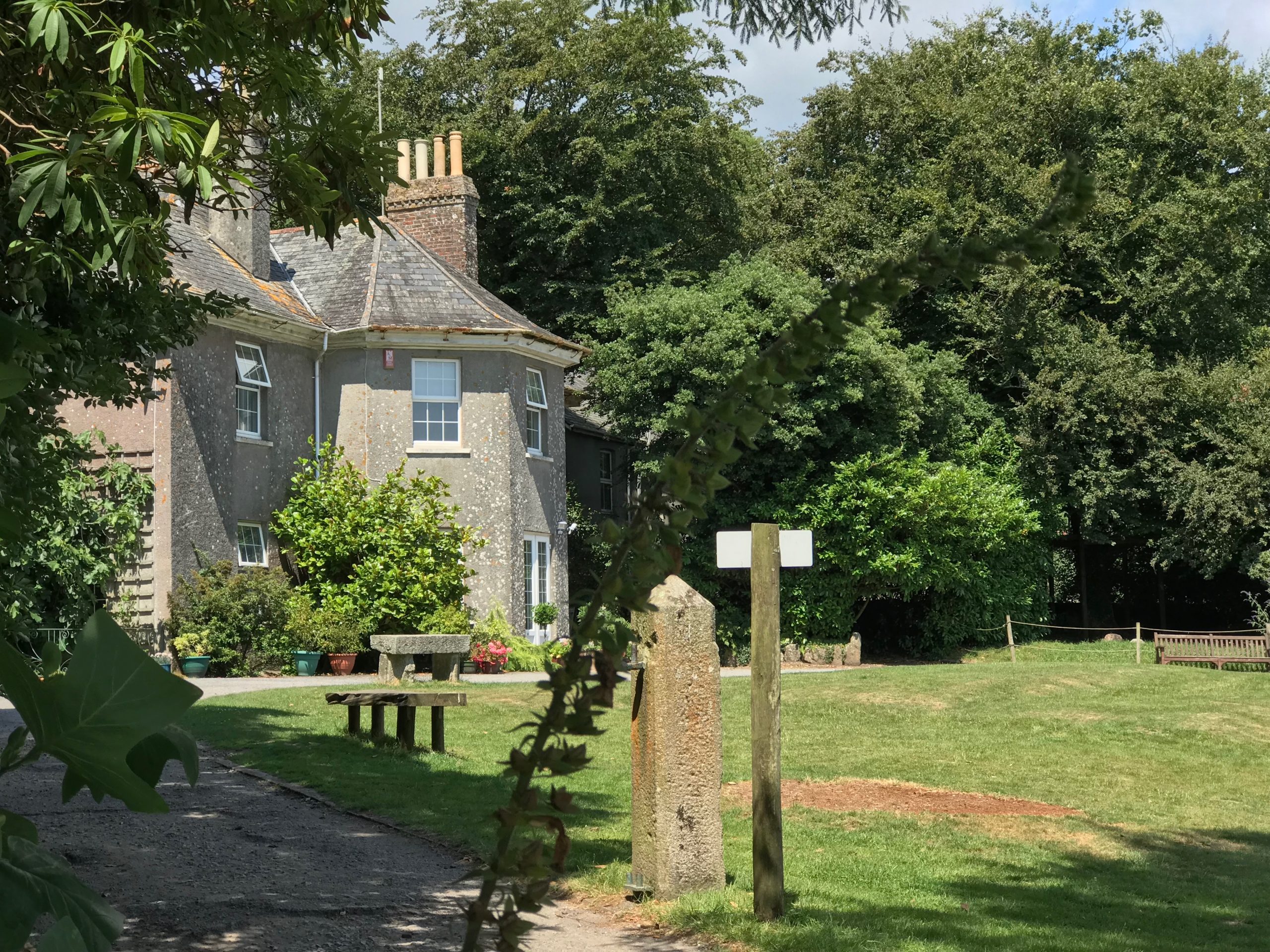 ARRIVAL
We got to the zoo just after 11am, parking is in a field at the bottom of a hill so be prepared! For those with limited mobility, you can purchase your tickets from the booth and they'll open a gate to let you drive up to a small carpark outside of the restaurant. For everyone else, you get to walk! After buying our tickets (we chose not to make the additional donation but it's optional), we walked up to the main site. It's only a short walk which our buggy coped with well but a stroller style pushchair may struggle. Along the way there are signs with fun facts on linking your walk to different animals; great to keep little ones entertained.
Once up at the main site, we decided to go straight to the Jaguar Restaurant for some food. In typical fashion, we'd decided to take a toddler and newborn to the zoo on the hottest, sunniest day of the year so we figured this would give a brief respite! The restaurant building also houses toilets, a small play area (a BIG hit!) and a gift shop. Food done, we headed out to explore the zoo.
THE ANIMALS
Because the toddler has a very short attention span, we went straight to the main attractions; the lions and tigers. Along the way we stumbled across a large picnic area which happened to be housing music and a BBQ for the day; it certainly added a nice chilled background soundtrack to the day! The animals did not disappoint… the enclosures mean you get very close to the big cats; there were tigers less than a metre away from us! It makes it so much easier for little ones as opposed to other larger zoos. We then went to visit the other big cats, the wolves, the reindeer, the monkeys and the bears. In amongst all of those we kept stumbling across other animals that captured the toddler's attention just as much; the otters put on a wonderful display, as did the meerkats! It took us between three and four hours to eat, explore all the animals and stop for various nappy changes/refreshment breaks/tantrums in between.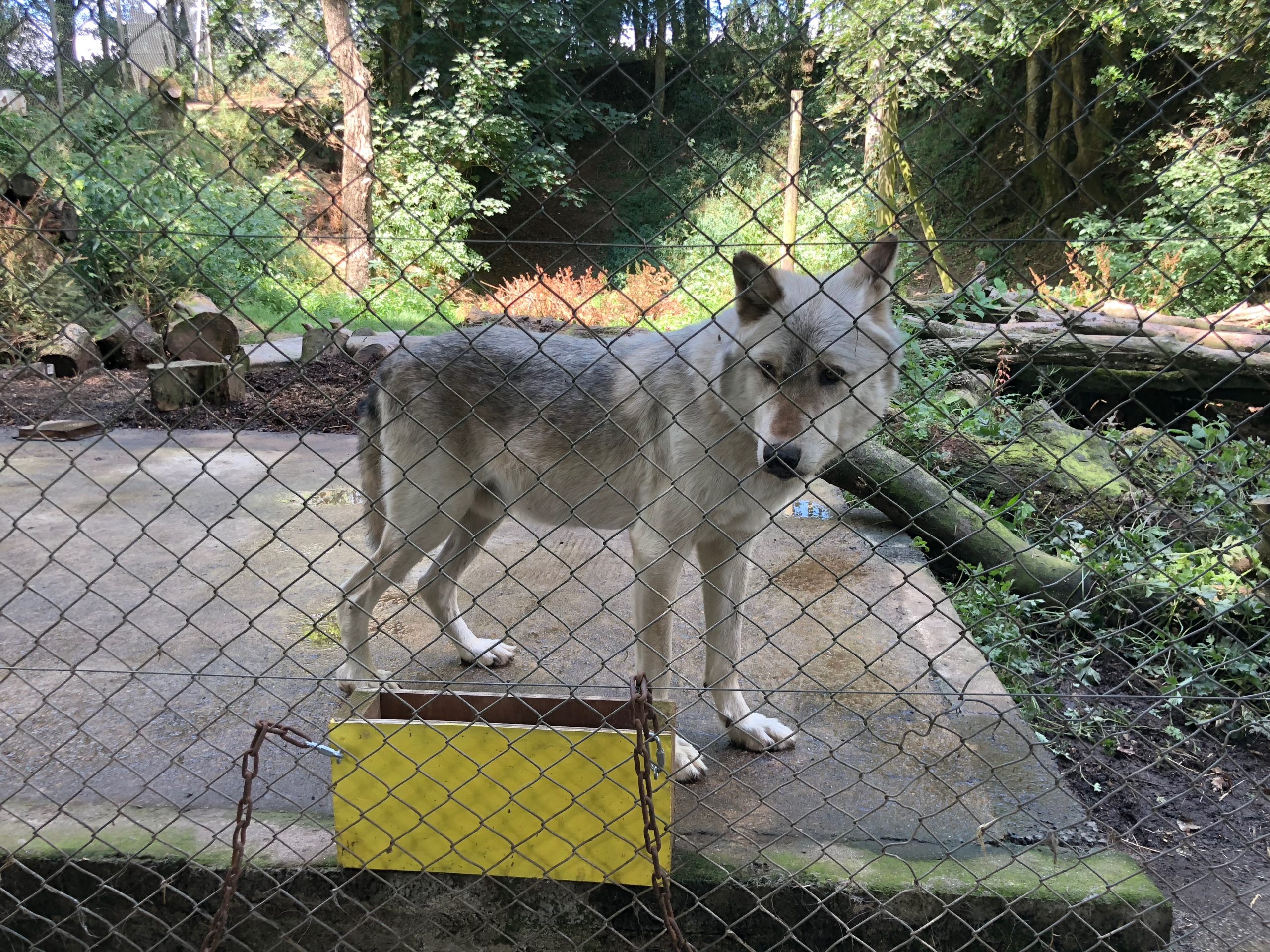 THE GOOD BITS
Dartmoor Zoo had a very relaxed, family feel to it. Volunteers walked the site giving talks, sharing facts and making sure that everyone was safe. It had an old school charm to it and reminded me of some of the places we went to in our childhood where you could really get close to the action. Despite it being in the middle of the summer (although not the summer holidays!) it never seemed particularly crowded which meant you could take your time enjoying each enclosure.
There are plenty of talks, chances to touch snakes in the close encounters area and face painting available. There's also an ice-cream hut but pre-warning: it's cash only, so make sure you're more prepared than we were!
The site was well set up for picnics and open space to sit; even plenty of shaded areas for us to hide from the sun. We took our travel system with us, set up in double mode, and found it fairly easy to get round the pathways. That said, the site isn't the biggest and I'm confident that we could have managed it with just the baby carrier as the toddler walked the entire time (or rather ran, at warp speed!), but then we'd have nothing to lug around our huge pile of stuff we need to take everywhere.
As a family with two under three, it wasn't a particularly expensive day out considering it filled the whole day! The gift shop and the food were reasonably priced and the whole place just felt very inspiring, once you know the back story you can't help but look at the zoo in a different light… watch the movie or read the book before you visit.
"You know, sometimes all you need is 20 seconds of insane courage. Just literally 20 seconds of just embarrassing bravery. And I promise you something great will come of it."

– Benjamin Mee, (We Bought a Zoo, 2011)
THE BAD BITS
Dartmoor Zoo does lack some of the finesse that larger zoos offer. Whilst this in some ways gives it its appeal, there are areas that need improvement. The restaurant looked tired, with dead flies on the window ledges, stains on the chairs and chipped tables. We ordered a burger and chips and whilst it was delicious and clearly cooked freshly, it took a long time… thank goodness for the play area to keep the toddler from going mad in the meantime. It was also confusing with no clear menus or ordering process, it just screamed of a lost opportunity!
If you're looking for some of the big zoo attractions; such as elephants, giraffes, gorillas etc, this isn't the place for you. We knew that they wouldn't be here due to checking out the animals on line before hand and as such weren't worried about it. I'd recommend visiting their website first to see if your favourite animals are there so that you're not disappointed.
OVERALL
We enjoyed our day out at Dartmoor Zoo. It was certainly less crowded and far more relaxed and intimate than some of the larger zoos, something I'd put down to a combination of site layout and the animal selection that's there. The setting was beautiful and the enclosures allowed us to really see the animals that were there, making it wonderfully enchanting for our son. Things like the restaurant put me off slightly, but I can understand it's a catch 22. All of the money clearly goes into the animals which is what you want in a zoo, but a little extra finesse in the hospitality areas would help boost the attractiveness for family days out. Would I go back for a second visit? Maybe in a few years time once the children are older and I've packed a picnic. In the meantime, it's worth a look if you're in the area just to get that close to some of the big cats. After all, seeing the animals is the main reason you go to a zoo!