For beautiful riverside scenery in a safe, family friendly environment, there's nowhere lovelier than Seaton Wetlands. Situated on the outskirts of Seaton, Devon and completely free, this 4km stretch of protected countryside is a real hidden gem and perfect for whiling away an hour or two, whatever the weather.
WHAT IS SEATON WETLANDS?
Seaton Wetlands is made up of four main sites – Seaton Marshes, Black Hole Marsh, Colyford Common and Stafford Marsh. The sites break into two main zones; Seaton Marshes which is accessible from the main town and the other three sites which are linked together with paths and walkways. Please note, the two zones are not joined and do require you to leave the reserve and walk along roadside pavements should you wish to do both areas on the same day.
The reserve is completely free of charge to visit and created to educate people on the wildlife within the area. Within Seaton Wetlands there are dragonflies, swans, otters, pond life and a multitude of bird species.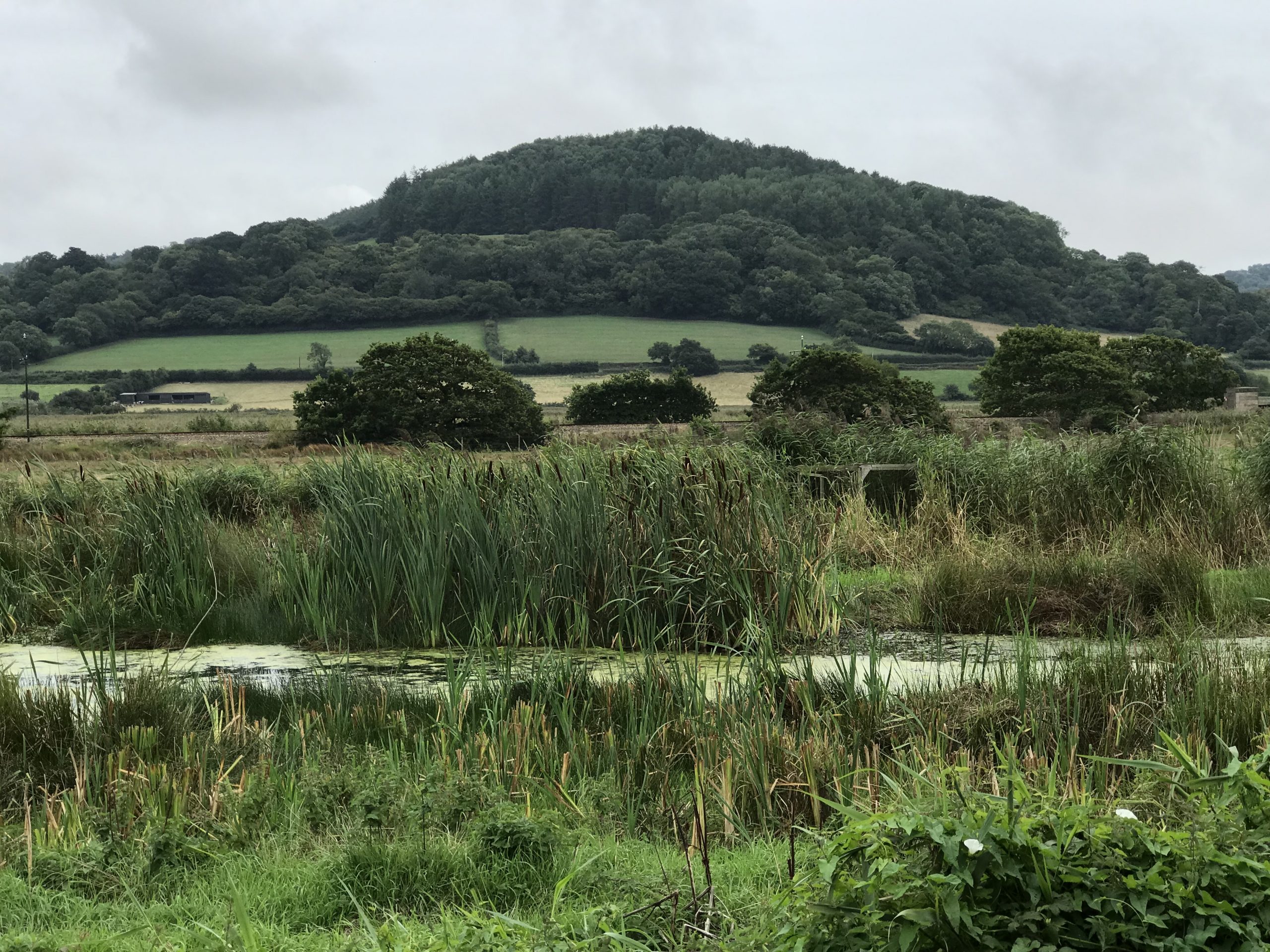 WHAT IS THERE TO DO THERE?
Explore the marshlands and reed beds or wander out to one of the five bird hides and see if you can spot some of the common, and uncommon, wildlife there. With benches, notepads and openable windows, it's an ideal spot for a bit of twitching or practicing your photography. It's not just for nature buffs – the whole site is clearly marked as being open to all; even those of us with noisy, bouncy toddlers!
There are two small centres along the main Wetlands trail; one with information booklets and the other a larger one with toilets and a small indoor fish tank, nature box and ad hoc cafe. Inside you can take a look at common river inhabitants in the tank or maybe spot a harvest mouse in the display cages. Chat to a helper to find out more or get information on different child centric activities that are taking place such as different animal hunts or craft sessions – you can even borrow pond dipping equipment.
Bikes and scooters are welcome on the site, making it a great place for little ones to practice their scooting or bike riding in a safe environment. Most of the site is fenced so it's suitable for them to run a little wild – just watch out for the odd big bike zooming along!
If you visit the Seaton Marshes area, as you leave to go back into Seaton there's a large dinosaur themed play park that's well worth a visit. Ideal for wearing out those who've got some energy left. Oh and don't forget to look out for the trams as you wander along the entire Seaton Wetlands reserve; Seaton Tramway runs next to the main estuary and the electric trams can often be seen passing, especially if you go out to some of the furthest hides.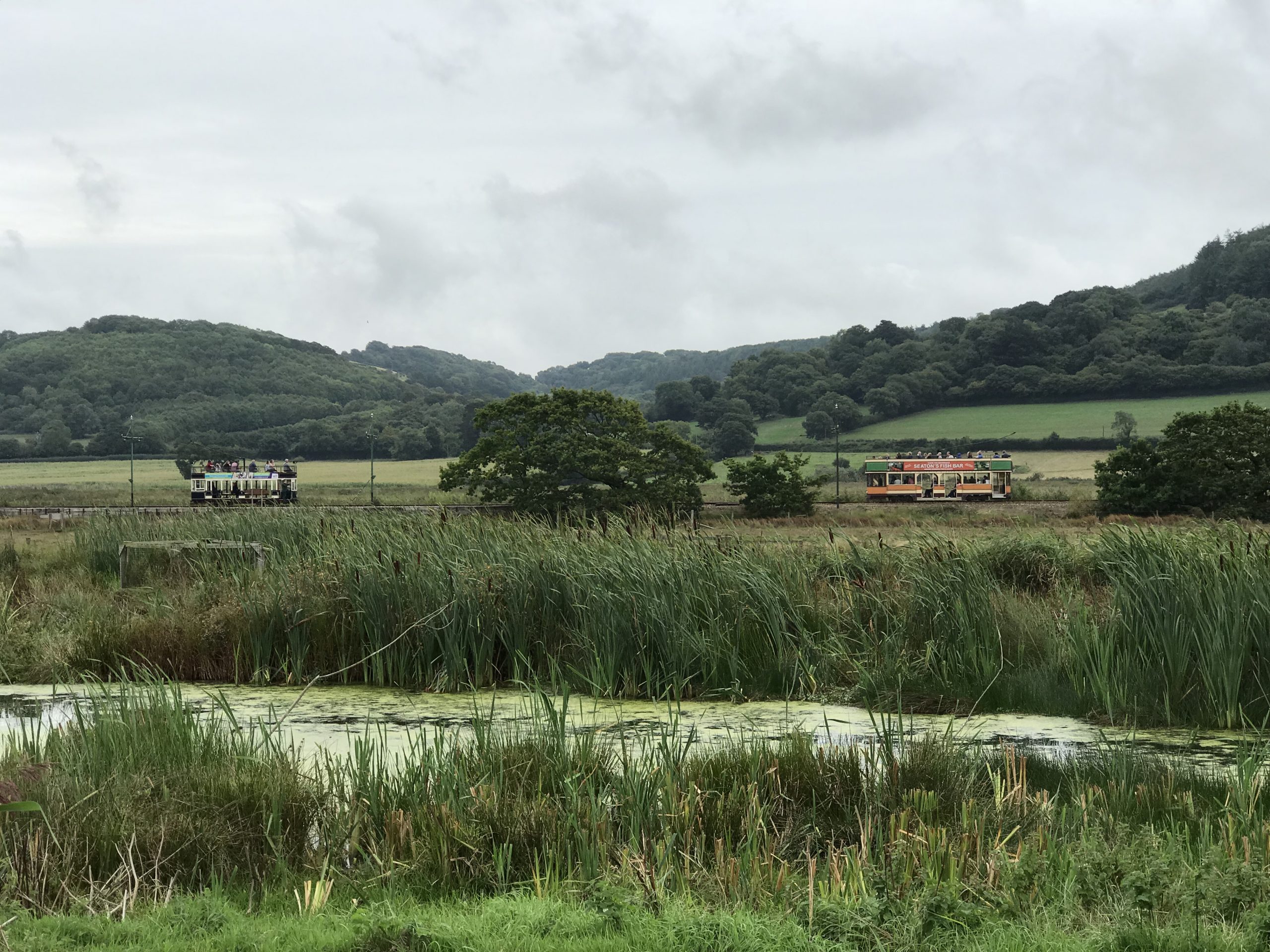 IS IT BUGGY / WHEELCHAIR FRIENDLY?
Yes! The real beauty of this attraction is it's designed to be accessible to all. Trails are level and intersperse well worn gravel trails with tarmac and wooden board walks. It means the majority of the site is suited for wheelchairs, bikes, scooters and pushchairs – especially the area accessible from Seaton Cemetery. There is a small stretch of bumpy track that takes you from the car park to the main path that could cause some issues with lightweight wheels. This is approximately 25m in length. A tramper (off-road electric wheelchair) is available to hire in advance by contacting Wild East Devon here.
IS IT DOG FRIENDLY?
Dogs are not allowed in the main wetlands areas, only assistance dogs. This is to help protect the wildlife within the reserves.
WHERE CAN I PARK?
Parking for Seaton Marshes can be found in the middle of Seaton, just behind the Jurassic Centre and to the side of Tesco. This is a council run car park and pay as you go. Exit the carpark and walk past the children's play park on your right hand side. Directly after this is an opening to the beginning of the wetlands reserve. There is dedicated parking for the main Seaton Wetlands site, situated behind the cemetery. To access this, take the road out of Seaton toward Colyford. As you are leaving the built up area, the cemetery is on the right hand side on a sharp bend. Drive through the cemetery to reach the Wetlands parking area. Please note parking charges are donation only in this car park.
WHAT DO WE THINK?
As regular visitors to Seaton Wetlands, it's a wonderful resource for both locals and visitors to the area. The site offers a wonderful mix of delights for both young and old, nature enthusiasts and those who take it a little more seriously. It's peaceful, sympathetically designed and an ideal place to escape to for an hour or so. Whether you're visiting with young children, hoping to spot some rare birds or needing a bit of calm for a while, it offers the peace and tranquility required without being stuffy or restrictive. With free parking and great accessibility to all ages and abilities, there's a lot to love about this little reserve.
Where next? For more information on things to do in Seaton, you can find our helpful guide here.
Weather looking awful? Why not check out our Seaton Jurassic Centre; a great day out whatever the weather.