Seaton is a small seaside town on the South coast of Devon, UK. Situated approximately 45 minutes South East of the city of Exeter, Seaton was one of the original holiday destinations in Devon. Regeneration and the introduction of various new restaurants, shops and accommodation has seen it's star rise again as an affordable, family friendly, beach resort. If you're considering a break here, read on to find out more about things to do in Seaton.
SEATON WETLANDS
For a nature hit, take a stroll along Seaton Wetlands. Spread across two sites along the estuary of the River Axe, Seaton Wetlands are free to access and accessible for buggies, bikes, wheelchairs and unsteady walkers. Walk out to bird hides and see what wildlife you can spot, or do a spot of pond dipping. Toilets and a limited drink/snack selection are available at the main site, accessed from behind Seaton Cemetery. Suitable for all ages, no dogs allowed. For more information, read our full Seaton Wetlands review here.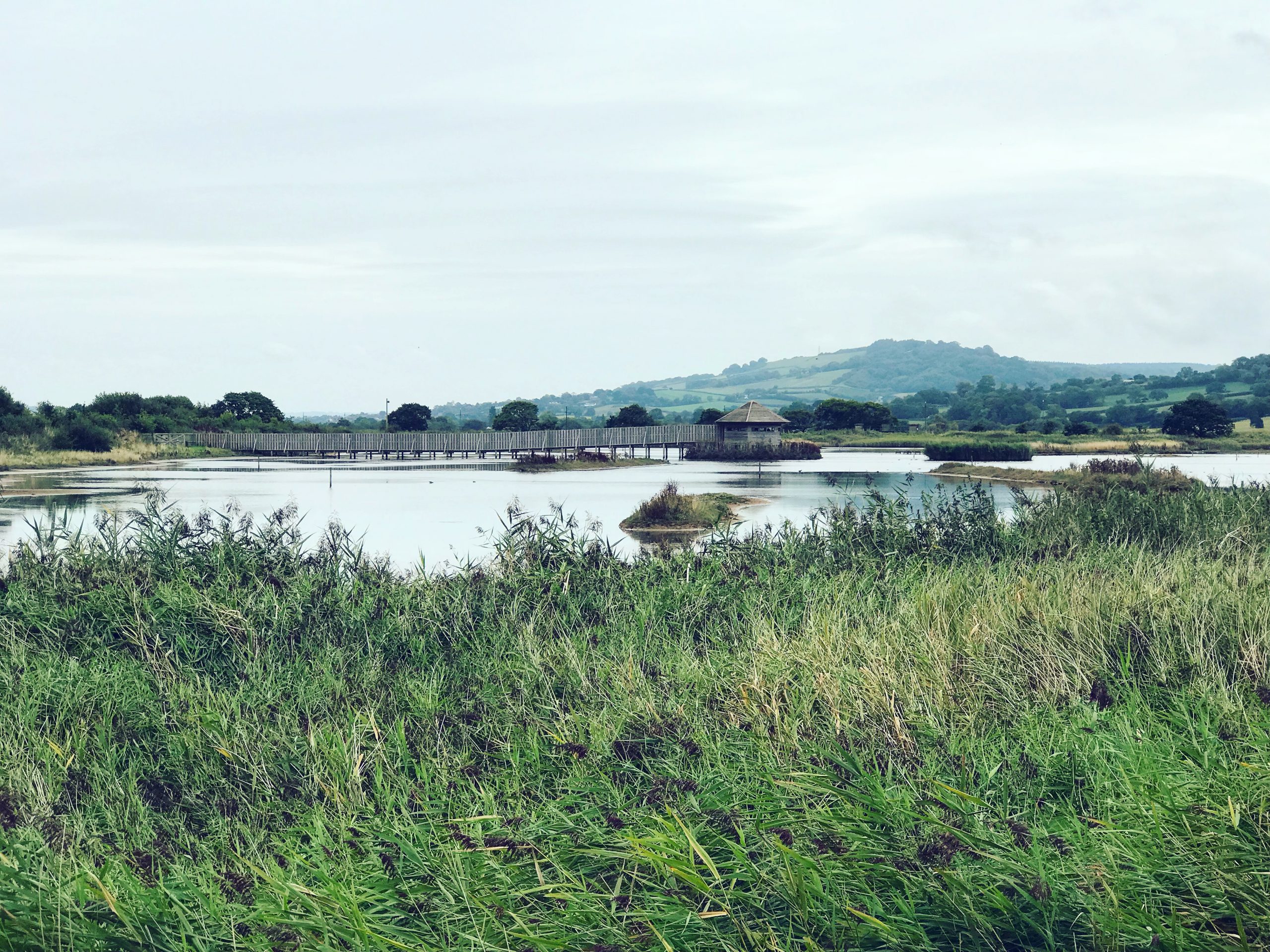 JURASSIC CENTRE
**Sadly, Seaton Jurassic Centre is currently closed and unlikely to re-open. This page will be updated should the situation change**.
Take a trip back to the past with the Jurassic Centre. This coastal area, spreading across both Dorset and Devon is known as the Jurassic Coast thanks to the high number of fossils found here. The Jurassic Centre is an educational resource aimed at primary school children upwards and often hosts a number of school holiday additional activities. If you don't fancy paying to go in to the displays, the cafe area is free to visit and has a lovely outdoor area allowing you to look out over the trams coming and going from their station. If you do decide to do both, you'll get 20% off your tramway tickets by showing your Jurassic Centre ticket. For more information read our full Jurassic Centre review here.
SEATON TRAMWAY
Travel back in time with Seaton Tramway and their collection of electric trams. Ride the 3 mile journey along the old branch line between Seaton and Colyton. You can't miss Seaton Tramway with it's newly built headquarters in the centre of town, alongside Tesco. Once on board, choose between riding on the open top or in the enclosed underneath for a warmer trip – just be warned, the steps to the top deck and rather steep and narrow. Journey along the edge of the River Axe, cross the road and wave to the waiting cars before arriving in Colyton.
Both stations have a cafe for refreshments, with the Colyton end offering a huge range of meals and a play park for younger visitors. If you're feeling adventurous, why not wander in and explore the town of Colyton? When you're done, hop back on board one of the regular running trams back to Seaton. Check online for themed seasonal trams; their Polar Express Adventure has won plenty of awards for it's immersive adventure and their summer 'Pirate Tram' looks perfect for mini mutineers! Older and looking for something different? The tramway offer you the chance to drive your own tram, see their website for more details.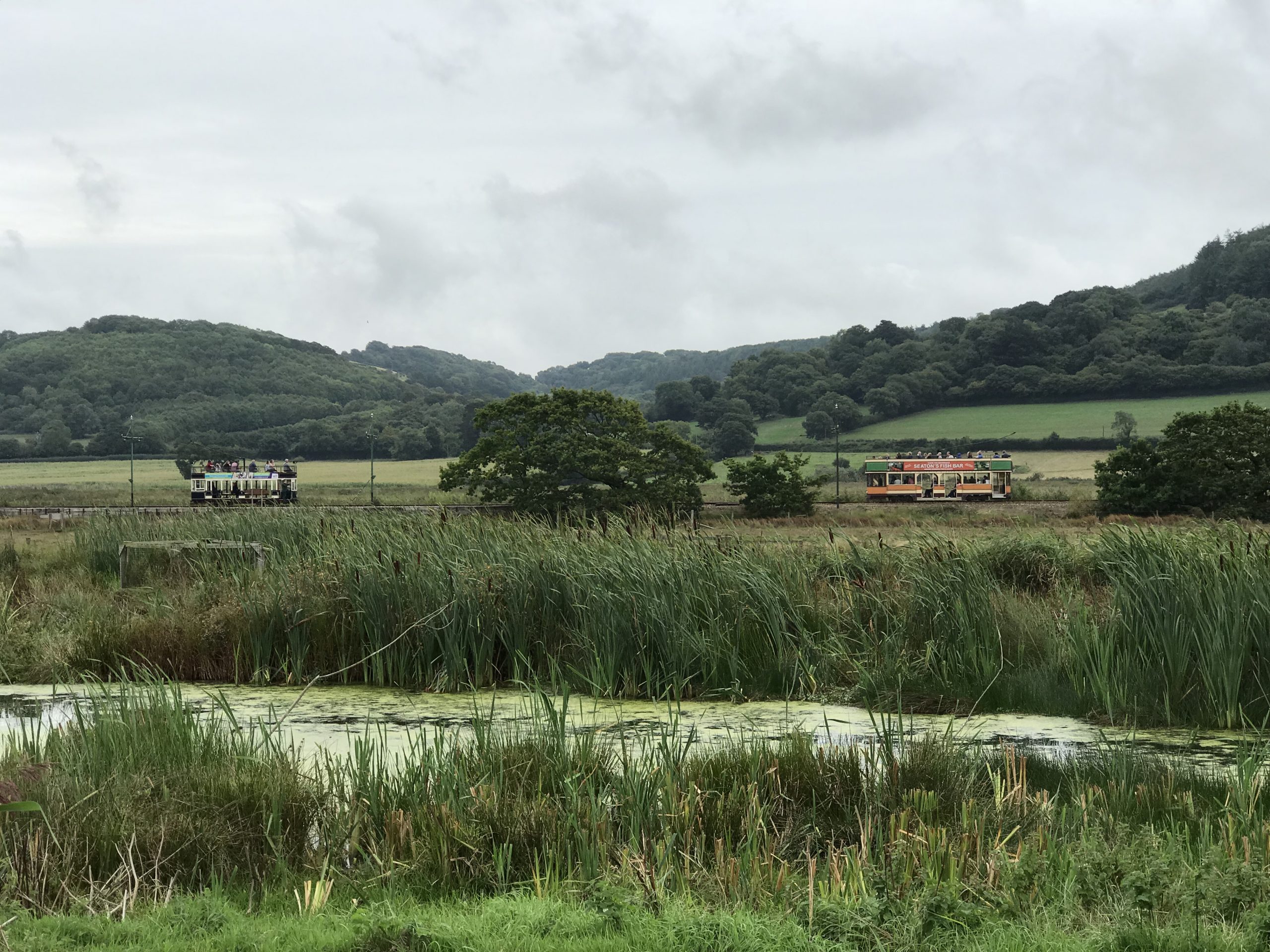 PECORAMA
Five minutes along the coast, you can find the picturesque village of Beer and it's resident train themed attraction; Pecorama. Ride the small train line of Beer Heights around the grounds and through tunnels, take a stroll through the beautifully kept gardens or have lunch in their cafe. With a large museum full of working miniature train sets and a well stocked shop, this is perfect for transport enthusiasts big and small. For the smaller ones amongst you, there's a large outdoor play area – train themed, of course!
PARKS
For young children, Seaton has a number of small playground areas. The two based within the main town are quite different but both vaguely dinosaur themed. For wet weather and younger children, the playground in Seaview Gardens is best suited with a hard surface base and activity centres for pre-schoolers and older children. A second park, set behind the Jurassic Centre car park is a larger, grass based park with bigger activities, climbing frame, zipwire etc. This is a great area if you're looking to meet as a group or contain children whilst having a picnic.
SEATON BEACH
Over a mile long, the pebble beach at Seaton is undoubtedly one of the town's biggest attractions. A level, concrete esplanade runs the length of the beach with paid parking available along one end of it. If you're making a short trip, park in either Co-op (free for the first, £1 for the second) or Tesco (free for two hours), both of which are one block back from the beach front. For free, unlimited parking, park back towards Axmouth by the bottom of the golf course and walk along Harbour road to get to the beach front. The concrete sea wall means you'll need to go to one of the regular access points to get on to the esplanade.
Once on, take a walk, visit one of the ice-cream shops or The Hideaway, a cafe at the far end nearest Beer for hot food and cakes, including a wide range of gluten free options. The beach is gently sloping, making it popular for swimming, fishing and water sports, whilst the flat, wide walkway makes it ideal for pushchairs, wheelchairs and scooters. Regular benches along the promenade make it the perfect place to sit and soak up the beauty of Lyme Bay or perhaps enjoy some fish and chips – just watch out for seagulls! Dogs are allowed on the beach all year in certain zones, at restricted times in others. At a low tide, you may even be able to find some sand, we even spotted a long 'canal' before created by the sea filling a dip in the pebbles; it's a different beach every time.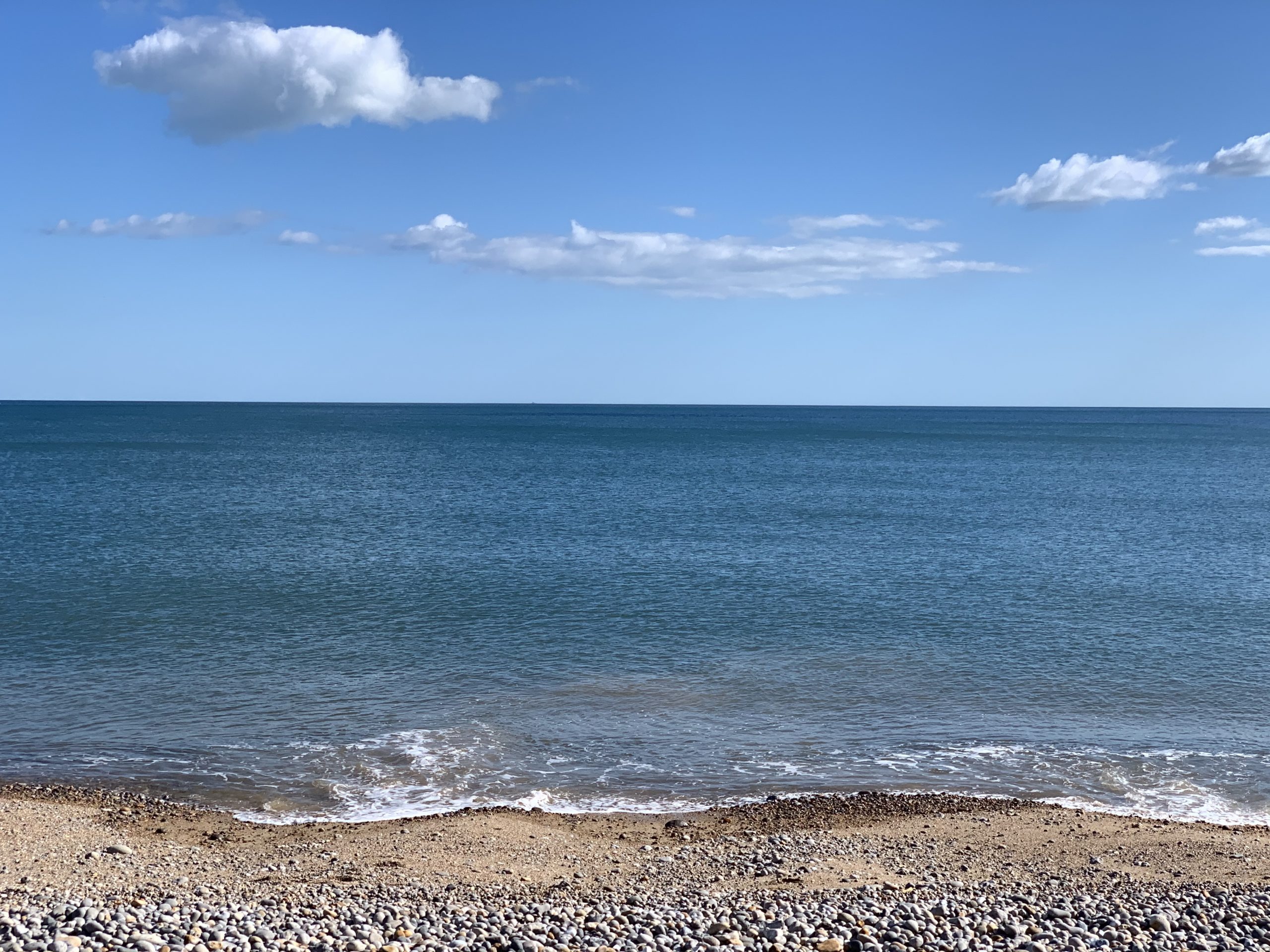 MINI GOLF
For dinosaur themed mini golf, you'll find LED Leisure's Jurassic Mini Golf set slightly back from the sea front. At the large round about, head up the steep hill running away from the beachfront back toward the town and you'll find the golf within the garden area to your left. The site is only open from Easter through to the end of the Summer Holidays so be sure to check the website in advance. At the site there's also tennis courts and a small park making it a great area for all ages to have fun. Mini golf is £4 per person and free for under 5s.
SEATON MARKET
Whilst Seaton doesn't have a weekly market, it does host a number of event style markets throughout the year. The first Saturday of each month, you can find an artisan market with everything from foods to clothing and jewellery on sale. On the third Friday of each month, the town hall hosts a regular Farmer's Market with locally produced meats, cheeses, cakes and products. On the first Friday of the summer months, Seaton Eats Boutique fills the garden area just off the seafront with an evening street food market.
WHERE TO EAT
We recommend the following restaurants for your stay in Seaton;
For meat lovers, couples and older children, The Shed offers an extensive range of grill style foods
For families, Le Pisani is a Mediterranean restaurant serving breakfast through to dinner with a small outside area during the summer months.
If you like something a bit different; The Hideaway serves tarts, salads, bakes and cakes at the far end of the beach front walkway – not accessible by car.
For ice-cream fiends, a visit to the Gelateria hatch on the side of Le Pisani will get you authentic Italian ice-cream in a huge range of flavours
For those wanting an authentic British beach-side meal, Frydays fish and chips can't be beaten and are set just off the beach front.
FURTHER AFIELD
If you're looking for further things to do in Seaton, why not also check out these local towns and attractions;
The village of Beer – a picturesque, traditional fishing village famed for being one of the best places to live in Devon.
Lyme Regis – a bustling pebble and sand beach with a large Cobb wall sheltering the harbour. The town is home to a number of restaurants, high street shops and quirky stores
Axe Valley Wildlife Park – situated around 15 minutes from Seaton on the outskirts of Axminster. This small wildlife park is perfect for getting up close with the animals. This is best suited for pre-school and primary aged children